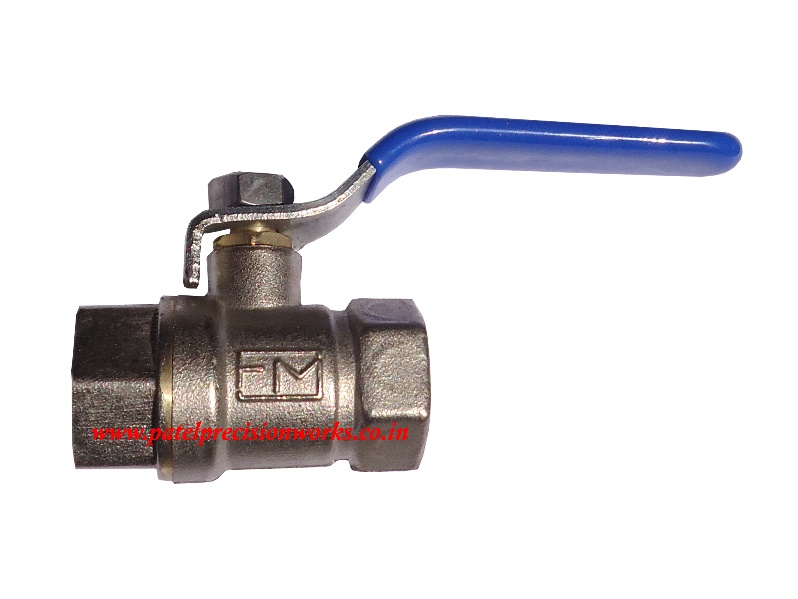 Brass ball valves are used for controlling gases, oil, and water. These valves have various industrial and residential applications. Brass is the most common material used in the making of ball valves. Brass valves are preferred because they are cheaper and more transportable than steel valves.


Reasons for choosing PPW make brass ball valves:


• Quality Assurance: Ball Valves are made of brass because brass prevents the growth of various microbes. Brass has antimicrobial properties. Therefore, good quality brass ensures the better working of the ball valve. PPW make brass ball valves have excellent quality brass which is both chemical resistant and corrosion resistance.
As brass ball valves are related to the allowance and obstruction in the flow of gases, liquids, and vapours, they must be manufactured in the most precise way. A lot depends on the manufacturer as a slight defect or fault can cause a lot of damage.
• ISO marking: Certification from International Organization for Standardization (ISO) provides a sense of comfort to the customers. Business growth is ensured by these legal approvals, they also set a standard for the quality and service of the products. So, you automatically invest in these products when you see that they have these standardizations.
For expanding a business, it is important to gain public faith. With ISO markings a product gains worldwide recognition. Customers get assurance that the brand they are choosing values improvement and always serves the best.
• Experienced Manufacturers: Experience is the key to success. The manufacturers who have been in the manufacturing business for a long time exactly learn about therequirements of their clients. Experience helps to provide more client satisfaction.
• Good exchange policy: Buyers always prefer someone who provides a better exchange and returns policy for their products. Damages are a normal thing to happen to machines. So, reliable manufacturers have good exchange and return policies. Buyers feel more reluctant while making a purchase when they see their products do not have the proper guarantee period.
When buyers are provided with a lengthier guarantee period, they make their choices without any fear.


• Economical: Buyers always prefer to have the best of all but at an affordable price. They want brass ball valves that are economical and do not like to be ripped off. A supplier capable of doing so gets the most preference. Affordability is the priority of most buyers or clients. They make sure they are putting their faith in someone who is not a scammer.
People do a lot of research before buying something for commercial and residential use. PPW makes brass ball valvesprovide their customers the ultimate satisfaction. With a good reputation, a business can go a long way. Thus, when products are manufactured with awareness and for the well-being of both the environment and humans, they gain good recognition.
For knowing their clients, manufacturers should be able to communicate with them. Better communication ensures a better business. When the inquiries of the clients are dealt with properly, they start relying on their manufacturers and service providers better.