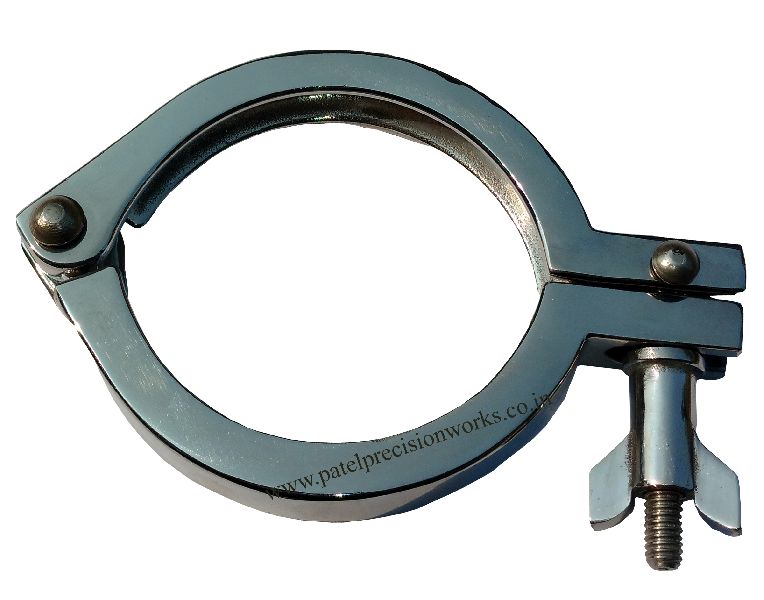 TC clamp or TRI CLOVER clamp is a valuable and essential regular usage element. It is a vital pipe connection in the biotech, beverage, pharmaceutical, and food industries. This pipe connection consists of a gasket compressed between the two tri-clamp that are mechanically compressed within a place with a clamp. Tri-clamp fittings are available in various forms and sizes.




It can be steel or plastic. You can use it ona temporary or permanent basis. You can select the design and structure as per your preference. Choosing the right type of tri-clamp is essential to ensure a safe connection for a particular application. Selecting the proper tri-clamp can minimise or eliminate bacterial growth, leaks, and contamination.

Essential applications of tri-clamp

One can use tri-clamp in various industrial and sanitation applications such as follows-

• Tri-clamp fittings are useful in hygienic or sanitary pipeline applications. Tri-clamp is ideal for transporting liquids that requirea high degree of purity and minimum risk of contamination.
• Tri-clamp connection gives a smooth and non-contaminating internal pipework joint. It can promote the growth of microorganisms. This pipework connection does not consist of threads, tight radii, or pockets that have the tendency to form entrapment areas.
• In the pharmaceutical, food, and beverage industries, cleaning, disassembling, and reconfiguring clamp connections is difficult to maintain a clean environment.
• An inappropriate connection can accumulate contaminants and bacteria, potentially ruining batches of fluids processed with costly clamp fitting.
• Plastic tri-clamp doesn't work for high volume or high-pressure liquids. Steel tri-clamp can work for the best in such a situation.

Benefits of Stainless steel TC clamp
Stainless steel TC clamp fittings may be suitable for extremely high pressure and high-temperature applications. These two situations are visible in the pharmaceutical and biotech industries. It is essential to select the tri-clamp size as per the diameter of the tubing. Properly sized gasket selection is another essential part of selecting the right sized steel tri-clamp.




Large-sized tri-clamp is available in two and three-segment types. However, both clamps offer similar performance. Three clamps have the benefit to install in a tight space easily. This clamp type is useful for permanent and semi-permanent applications where frequent maintenance and disassembly are not essential.

Process of Choosing the proper TC Clamp Connection
The selection of the most suitable tri-clamp fitting starts with proper material selection. When you select the tri-clamp as per the steel and plastic, try to analyse the operating environment of the tri-clamp. Apart from that, you should also consider the temperature range, fluids flow rate, pressure range, environmental exposure, and fluid compatibility. If you select stainless steel TC clamp suppliers from various online portals, you should verify the supplier's authenticity to get the best quality tri-clamp.

But you should verify the market price of the steel tri-clamp with other manufacturers and suppliers. It can help you to get the excellent TC clamp ata an affordable price. Never select the plastic TC clamp for heavy pressure or heavy temperature fluids; it can create accidents.
This entry was posted on January, 25, 2022 at 17 : 21 pm and is filed under SS Products. You can follow any responses to this entry through the RSS 2.0 feed. You can leave a response from your own site.